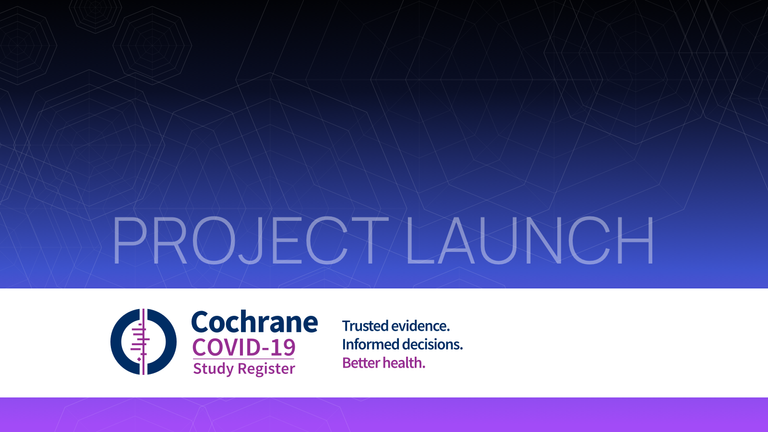 Launching the Cochrane Covid-19 Study Register
We've been working at break-neck speed to deliver Cochrane's new knowledge graph -driven Covid-19 Study Register.
Who is Cochrane?
Cochrane is the global not-for-profit organisation whose core mission is to put evidence at the heart of health decision-making all over the world. Over 90% of WHO guidelines are informed by Cochrane's systematic reviews.
What is the Covid-19 Study Register?
The Register is a precisely scoped, authoritative source of the latest clinical evidence from around the world concerning the Covid-19 pandemic, that is being used to inform point-of-care clinical decision making and evolving healthcare policy internationally.
Healthcare professionals can use it to locate all relevant, reliable clinical evidence about specific healthcare questions from the latest Randomised Controlled Trial (RCT), observational, modelling and other studies to support the fight against Covid-19.
This crucial, trusted resource is essential at a time when the evidence base is developing rapidly, as healthcare professionals require structured and reliable up-to-date information.
Partners with Cochrane since 2014
We first worked with Cochrane in 2014 on a digital transformation project, designing and delivering a radical new platform architecture centred around linked-data and knowledge graph technologies. Since then we have worked to refine, iterate and scale their platform to create a suite of applications to publish evidence in healthcare using structured data.
Solid data architecture makes rapid innovation possible
This Covid-19 Studies Register is the latest example of how Cochrane is able to innovate rapidly on the scalable knowledge graph platform architecture delivered by Data Language. The structure and flexibility means that new use cases can be delivered rapidly and efficiently.
See the Covid-19 Study Register here.
Find out more
Subscribe to our newsletter