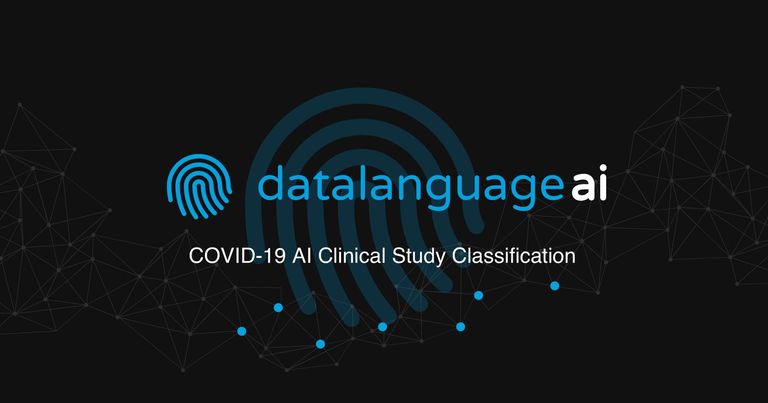 Results from our Text AI Services Covid-19 Project with Cochrane
Results from our Automated PICO Tagging project: "AI Classification of COVID-19 studies to ensure clinical guidance and healthcare policy is informed by current meta-analysis of all available evidence"
Data Language announces promising results from this Innovate UK -funded AI project, building on their long-running technology partnership with Cochrane.
Innovate UK Project
Title: "AI Classification of COVID-19 studies to ensure clinical guidance and healthcare policy is informed by current meta-analysis of all available evidence"
This Innovate UK grant-funded project ran from August 2020 to April 2021.
Data Language has worked with Cochrane since 2014, designing and delivering a microservice-based linked data platform that encodes an authoritative knowledge graph of healthcare clinical evidence. This has included work to refine, iterate and scale the platform whilst creating a suite of applications to publish evidence in healthcare as structured data. The platform enabled Cochrane to rapidly deploy their Covid 19 Study Register in response to the coronavirus pandemic in 3 weeks last March.
This Innovate UK -funded AI Project has delivered a new capability in Data Language's Text AI services to enable automated creation ("clinical coding") of PICO Graphs, using values from Cochrane vocabularies and standard medical vocabularies assigned to Population, Intervention, Comparison and Outcome structures for clinical analyses.
The specific outcomes from the initial phase of project work can be summarised as:
We created a working Machine Learning approach.
We have a clear set of next steps.
Following the successful conclusion of the project work to develop the AI components, the next steps are to focus on key optimizations to move it into productionization and commercialization. Timeframes are yet TBC.
Subscribe to our newsletter