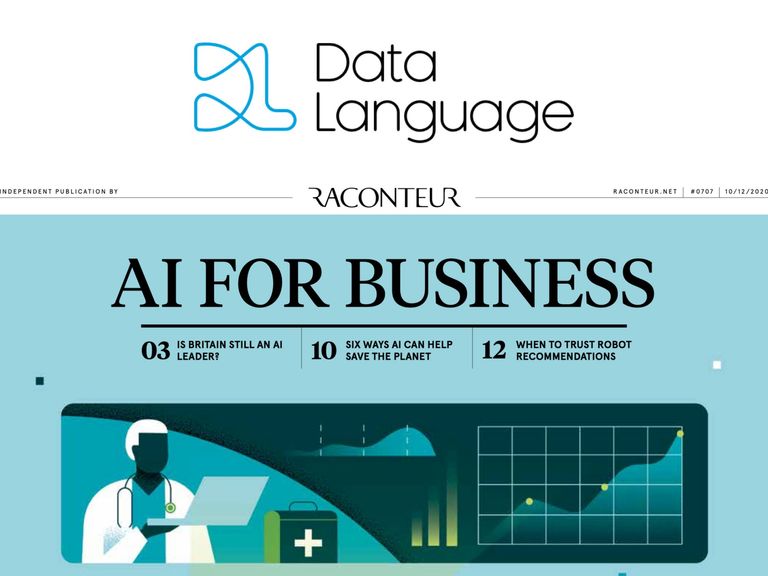 Data Language featured in The Times' AI for Business Supplement
Data Language talk to Raconteur in the Times about AI solutions.
Data Language is proud to be featured in today's 'AI for Business' supplement in The Times (10th December 2020)
Created by Raconteur, this supplement covers a range of AI solutions across a spectrum of enterprise use cases. In it we offer our view on how to implement AI successfully:
You need a consistent source of reliable data to feed the AI systems.
You need leadership within the organisation who understand the need to make faster, data-driven decisions.
Read more:
Subscribe to our newsletter