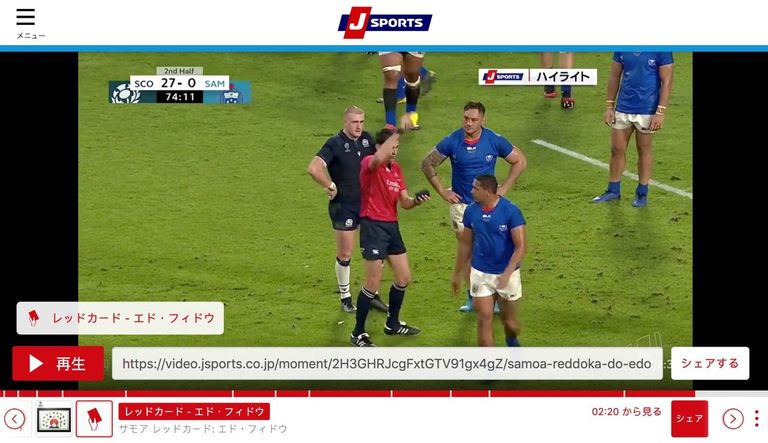 Video Key Moment Curation
Data Moments activates video moments for The Rugby World Cup
Data Moments - our Video Moment Technology SaaS - is enhancing video key moments on the J SPORTS Rugby World Cup coverage in Japan.
We're really pleased to announce that J SPORTS is using Data Moments (our SaaS Video Enhancement Platform) to enhance video moments for their Rugby World Cup highlights.
We have been working on this project with our innovation partners at EAI to help J SPORTS use our innovative video moment enhancement technology for SVOD, E-commerce and Sport Event micro-moment promotions.
Why is J SPORTS using Luminery?
J SPORTS were particularly excited about the Data Moments activation of video moments that effectively meet user needs exactly when they arise. Google's marketing evangelists call these moments "Micro moments".
Sporting Event Micro-Moments - "I want to know"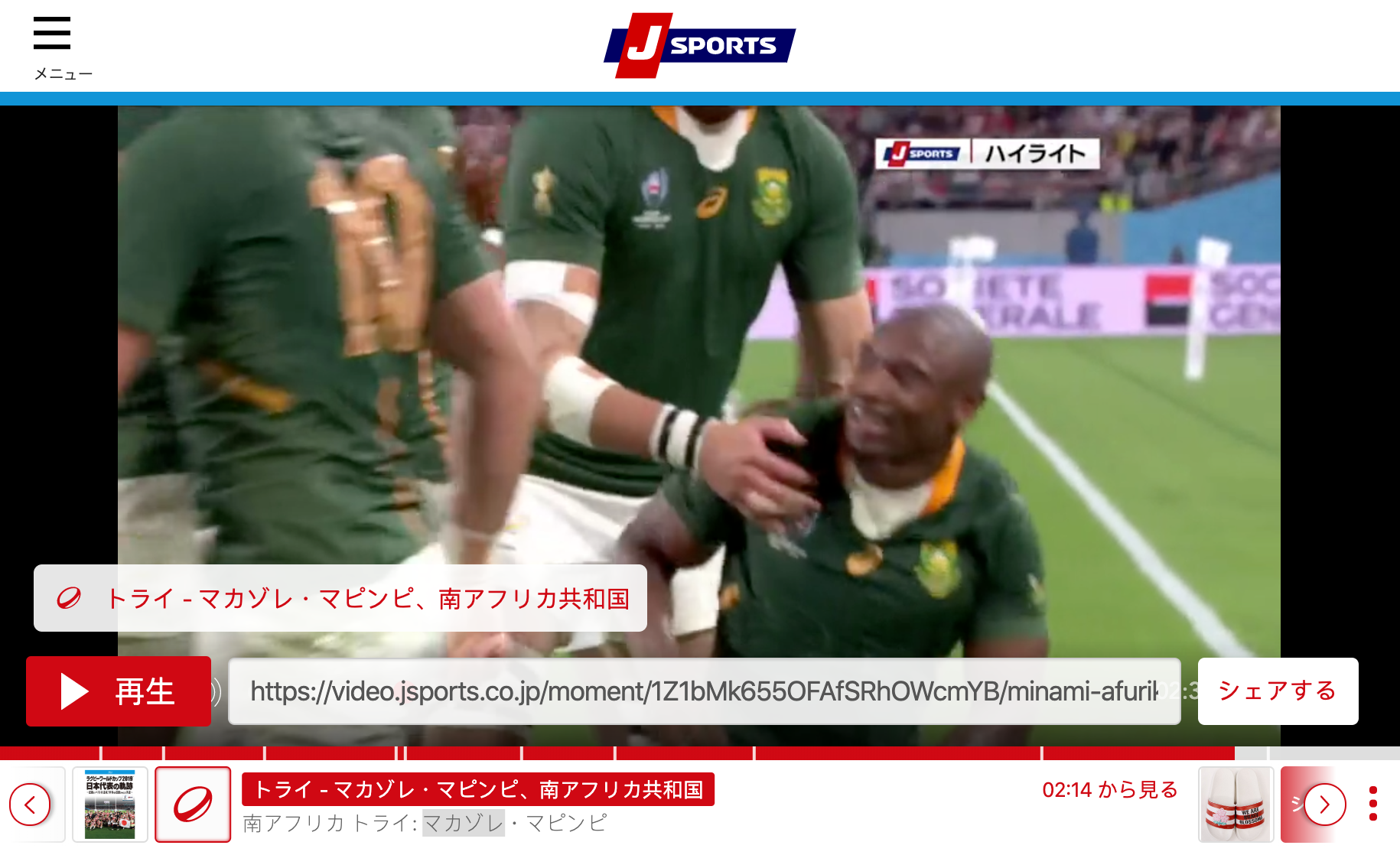 E-Commerce Micro-Moments - "I want to buy"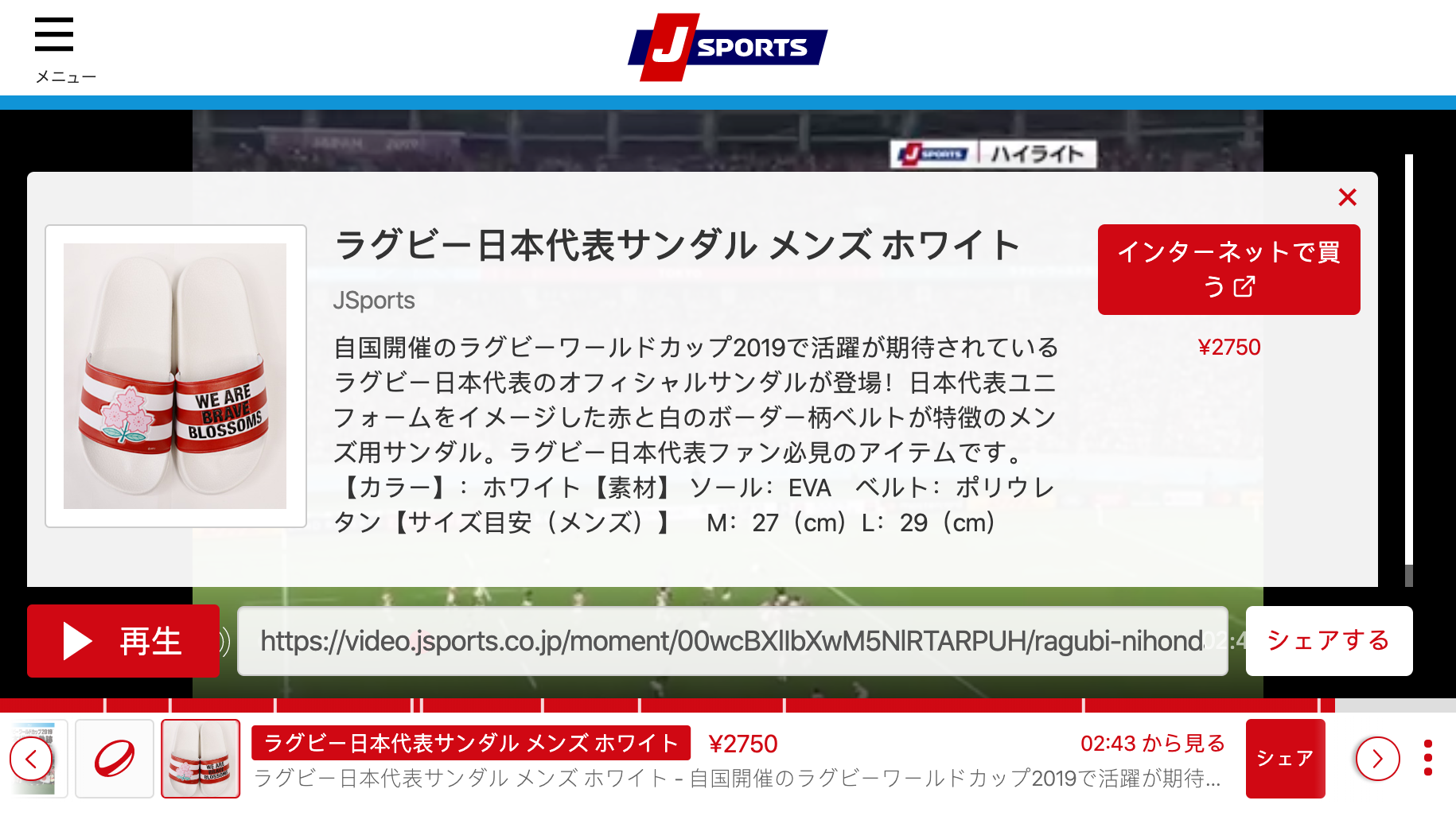 J SPORTS Enhanced Video Homepage
At: video.jsports.co.jp - the videos are only available for users in Japan, due to RWC rights restrictions.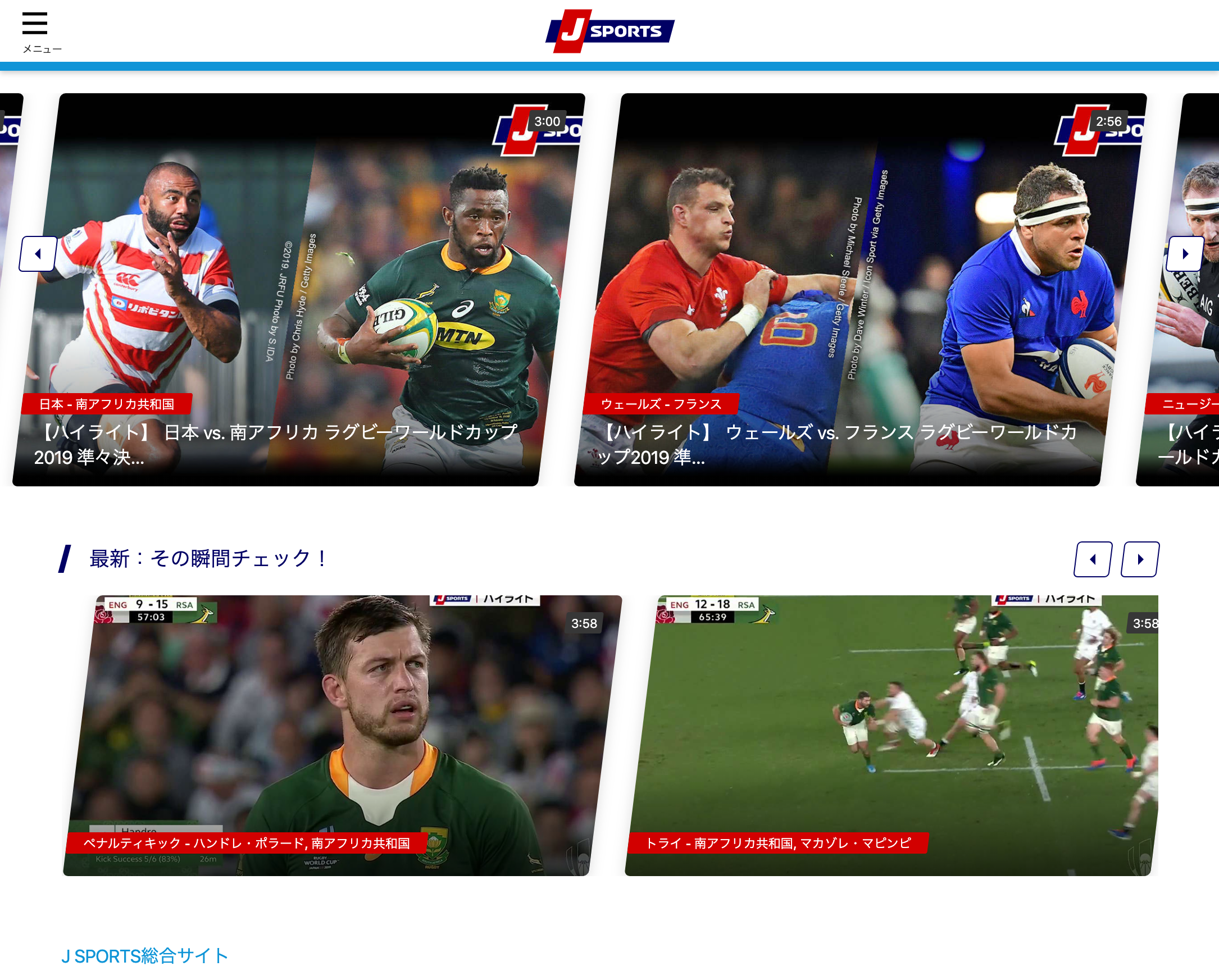 Get in touch if you want to find out more.
Subscribe to our newsletter